The Brass Tonearm Lift
for Pro-Ject and Music Hall Turntables
$99.95
This is a MUST HAVE!!!
If you ever got up out of the Sweet Spot or just fell asleep.
Or enjoy Dinner party's and listen to MUSIC while eating or just FORGET .
This is a PRODUCT for YOU.
It will SAVE your Cartridge ( Stylus ).
The LAST GROOVE is NOT a GOOD Place for your Stylus !!
The difference between the Original LIFT and the ones used for the Pro Ject and Music Hall Turntables with the 9" inch arm is, the Foot Stand is a smaller Diameter giving you more room to place THE LIFT, swing arm is lighter .
On the 9" arm Turntables there is little room between the Platter and arm.
Stereophile Magazine, Mike Fremer:
"Every Turntable should have ONE! BEST COMPONENT 12 Times !!!!"

Video Instructions
https://www.youtube.com/watch?v=RVct26xzqxc&feature=youtu.be
Setup time 7 mins
THE LIFT in Play https://www.youtube.com/watch?v=DqbNz5l-zrs
The Lift is adjustable for, Tall Platters and for different arm tubes and cartridge weights.
Foot Stand and Head adjustment made simple.
Kevin's Video of the LIFT
Chucks Video Project Debut Carbon
When you receive THE LIFT it will come with a SMALL Allen Wrench and 3 Small Velcro strips and a square piece of double sided tape.
Peel one side of the double sided tape, stick to the under side of LIFT ( foot ), take a pair of Scissors and cut around the LIFT bottom. Please take a look at picture for installing the Velcro strips.


THE LIFT is made out of solid brass.
You need a Minimum height of 1" from the Plinth to top of Record.
Made for Platters 1" to 1" 5/8 Tall
With a Spacer under the LIFT you can use it on any size platter. Please email me I will make you a Black Delrin Spacer.


The Pro-Ject Lifting power is 4.3 to 5.2 grams

Please email with any questions I email back ASAP
brian@expressimoaudio.com
REVIEWS BY
AUDIO MATTERS by Pat Dillion, http://audiomatters.blogspot.com/
Further Fantastic Upgrades (I Didn't Know I Needed)!
New Update using 3 pieces of
Velcro for a Quiet pick up.
CUSTOMER REVIEWS

Richard in Florida
Video of LIFT
Click here
Analogue Artisan A1 Turntable
12" Gold Mongoose Tonearm
with the Original LIFT
New Update using 3 pieces of Velcro for a Quiet pick up
Further Fantastic Upgrades ( I Didn't Know I Needed )!
Positive Feedback review by Gary Beard
Gary , Has THE LIFT and the MOON WEIGHT .100 gm / .323 dia end stubI used your advice and used a push pin. My arm has 3 holes in the top too.
It was really simple. Just make sure the nipples don't fly off and get lost!
I even reinserted one just to make sure it would work if I ever needed to put the old weight back on.
Thanks Lou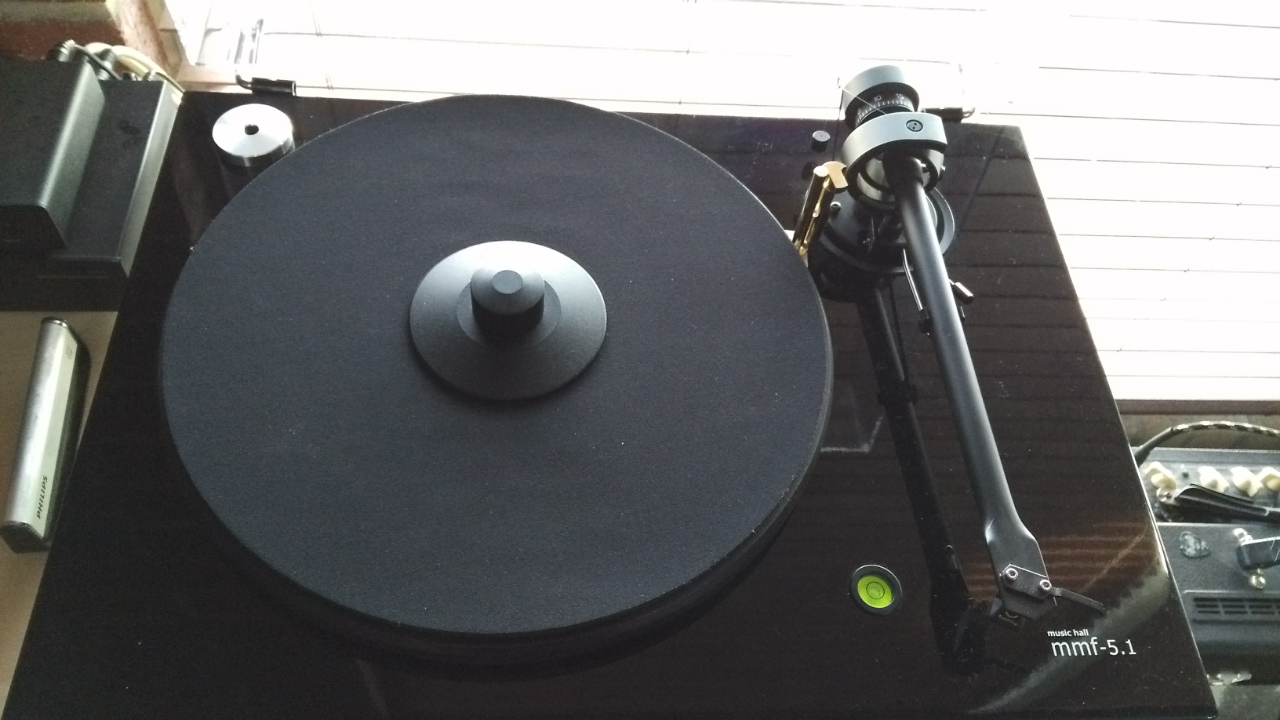 Jay Z
I really appreciate the way you worked with a legacy table & arm nearly 30 years old & offered various combinations of height, weight & diameter until we got something that works every time. A pleasure. Thanks again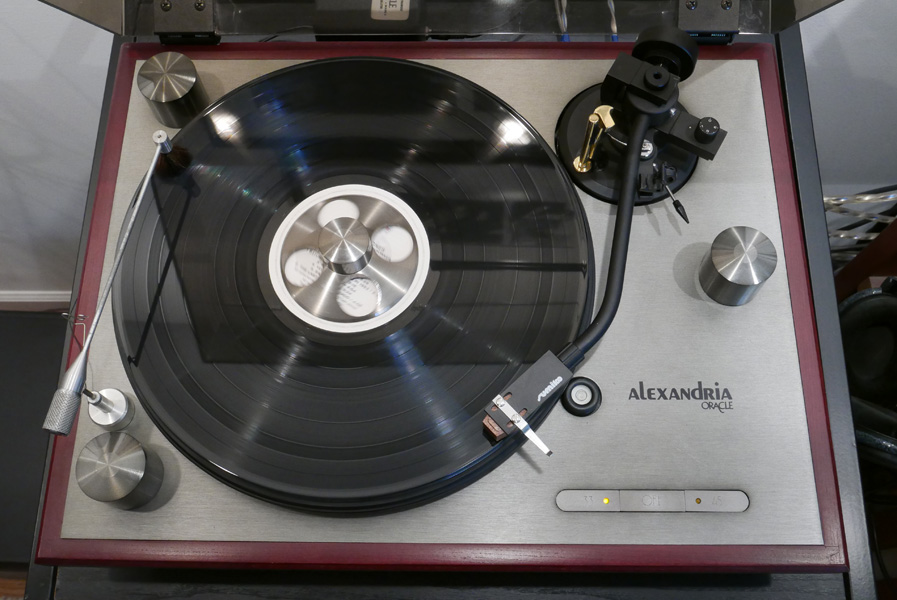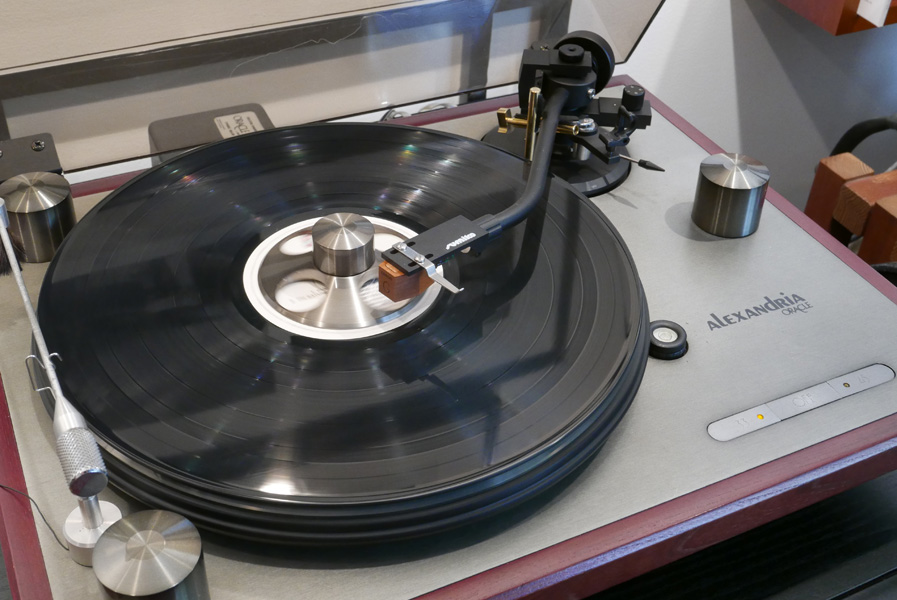 Jay was a GREAT customer willing to work with me to get him the right combination.
This is the Project LIFT a heavier head weight because of the placement of the LIFT
John F, and his Clearaudio Concept
Mark in Ca
Mark wanted a custom brass foot $25.
Looks very nice.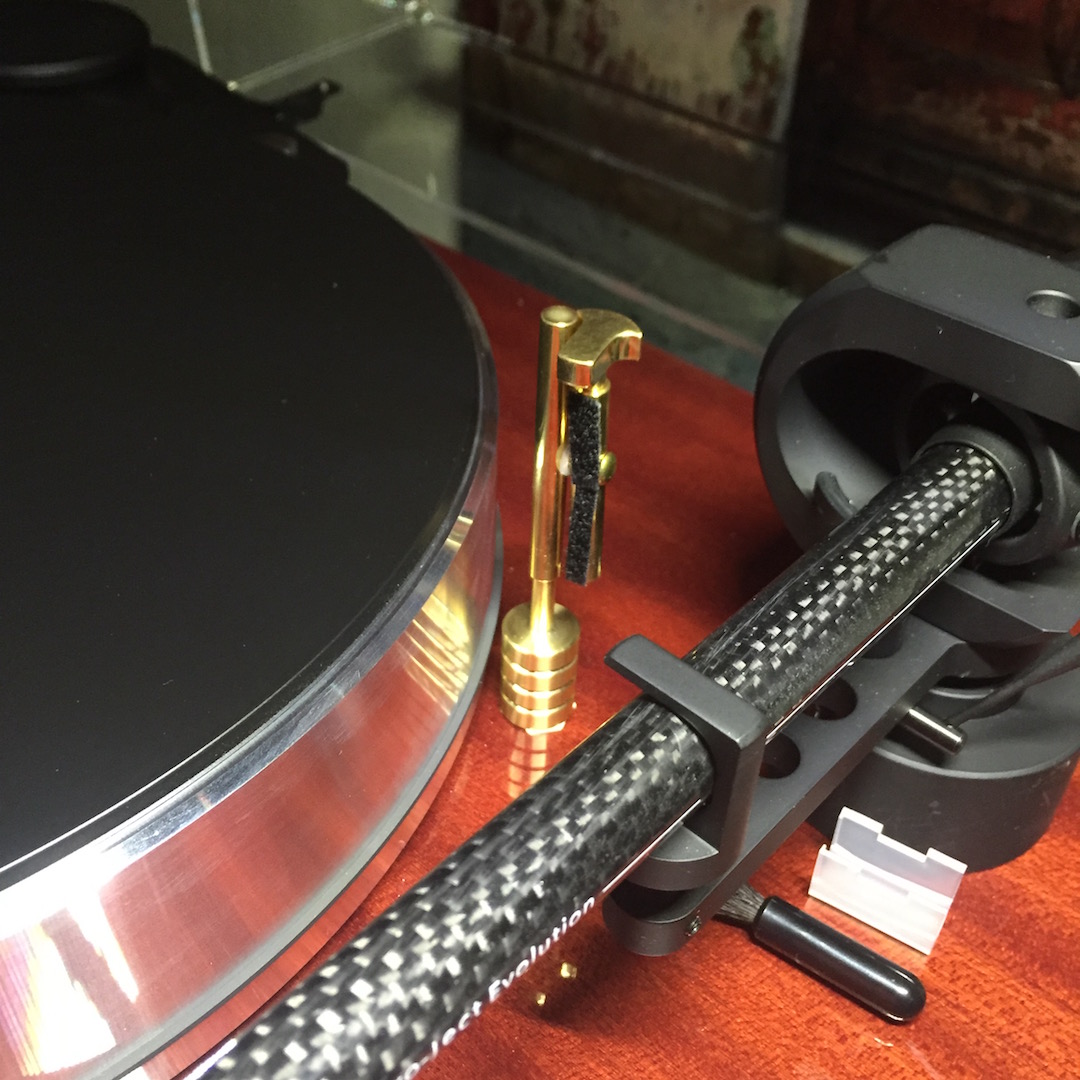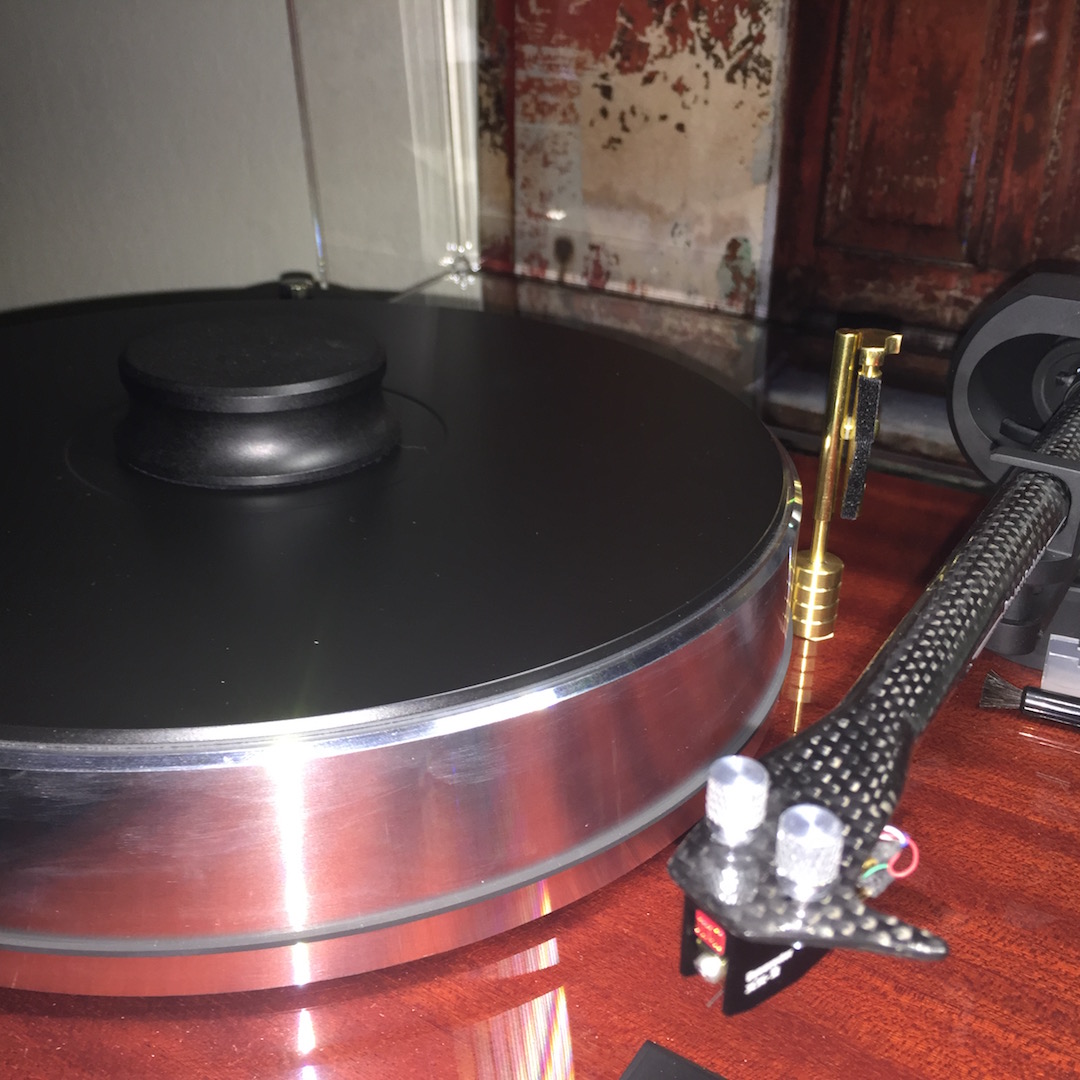 Paul in UK
Paul's video in UK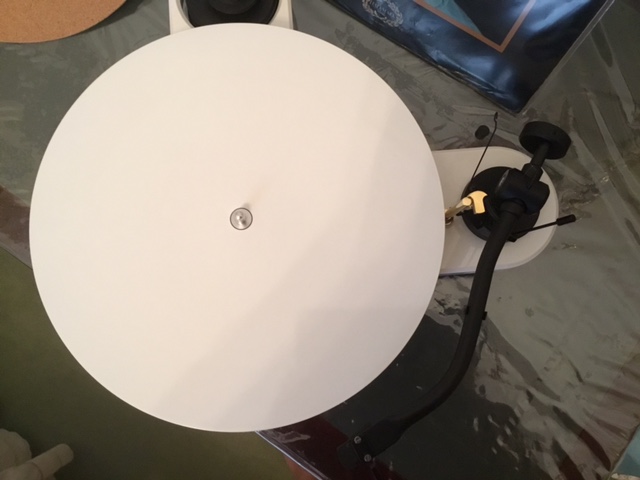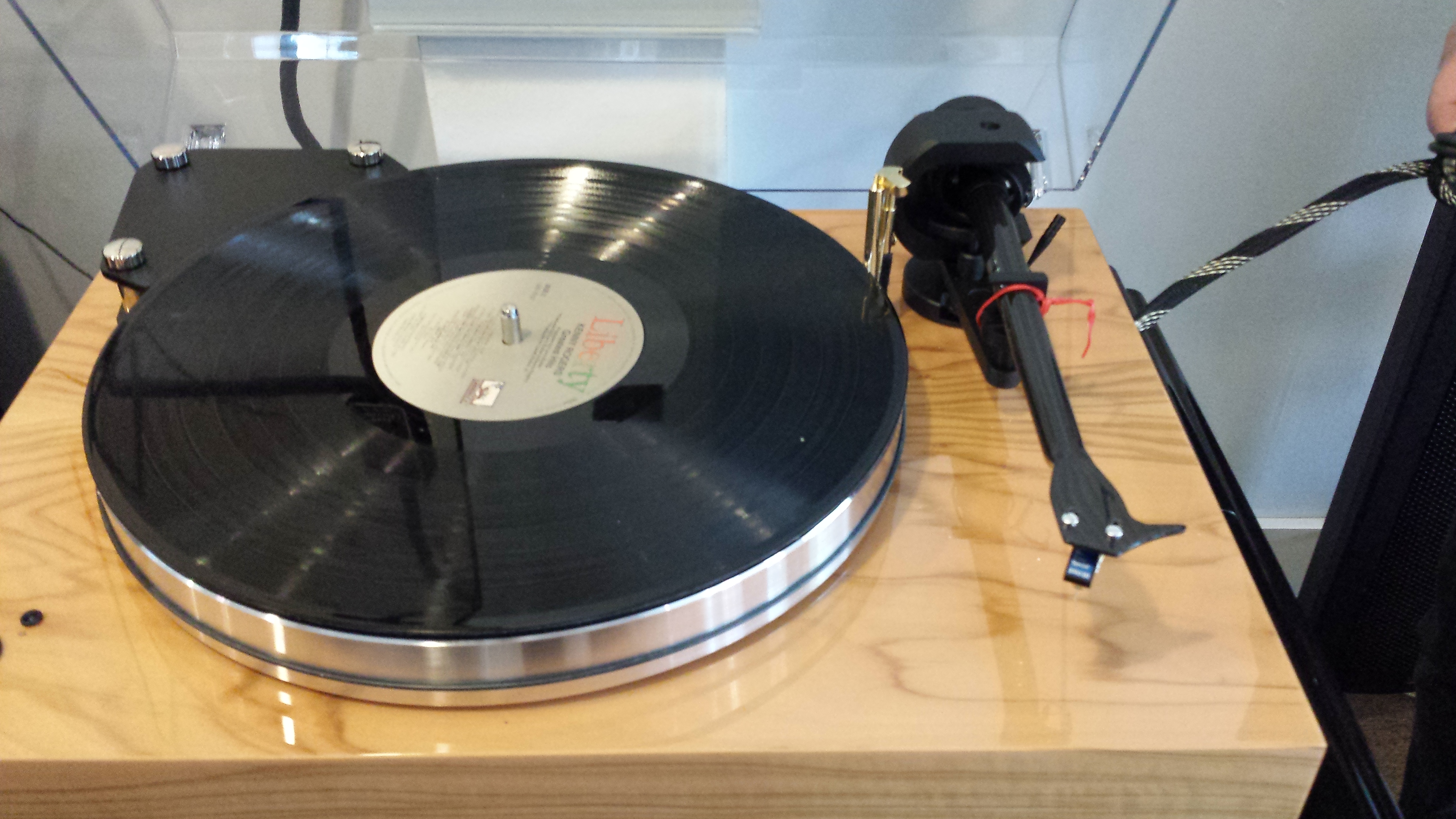 I recently purchased a Music Hall 7.1 turntable and it didn't take me long to decide I needed to find a way to automatically raise the tonearm at the end of a record. I know there are several devices out there and after doing a little research, I decided to try the lift made by Expressimo Audio. After getting some outstanding installation support from Brian at Expressimo, it was quick and easy to get the lift working brilliantly and I can now finally stop worrying about a stylus tragedy. Thanks to Expressimo for developing such a great product!
Brian
Carlo