THE HALF MOON HEAVY WEIGHT
for the Original Rega 250, 300, 600, 900, 1000 style arms.
Will also work on any tonearm with a .500 end stub.

You will hear more detail in the music.
Cleaner highs, sweeter mids, ,and deeper bass, Sound stage detail comes alive and a total harmonic balance.
Thatís what the brass Half Moon Heavy Weight will do for you.
The Steel weight can not even come close to the sound you get from the Brass Half Moon Heavy Weight.
Cartridge Weight works like this:
Cartridges 6 to 10 gm, Moon Weight 120
Cartridges 10 to 14 gm, Moon Weight 140
Cartridges 14+ Moon Weight 160
The Half Moon Heavy Weight was designed with two specifics in mind.
A lower mass weight and a linear design for more stability and neutral balance.
Giving the tonearm more neutral balance is key for more natural sounds.
The Half Moon Heavy Weight is made from solid brass with a brushed finish.
Designed with a Delrin insert for more of a sonic fit, will fit all .500 end stub diameter.
Has a Teflon tipped screw so it does not scratch the end stub.
For the uni-pivot tonearms, what a breeze setting the azimuth with the Half Moon Heavy Weight. Designed with geometry in mind. Expressimo Audio designed the Half Moon Heavy Weight so it had a small amount of weight movement, better linear design for more stability and neutral balance. This is a must have and you should try one.
Custom Half Moon Heavy Weights are available by special order. Email brian@expressimoaudio.com for pricing
Please email the precise measurement of your end stub using a micrometer.
Email brian@expressimoaudio.com with any questions or orders
TURNTABLES WITH THE HALF MOON WEIGHTS
Prototype design is the two piece design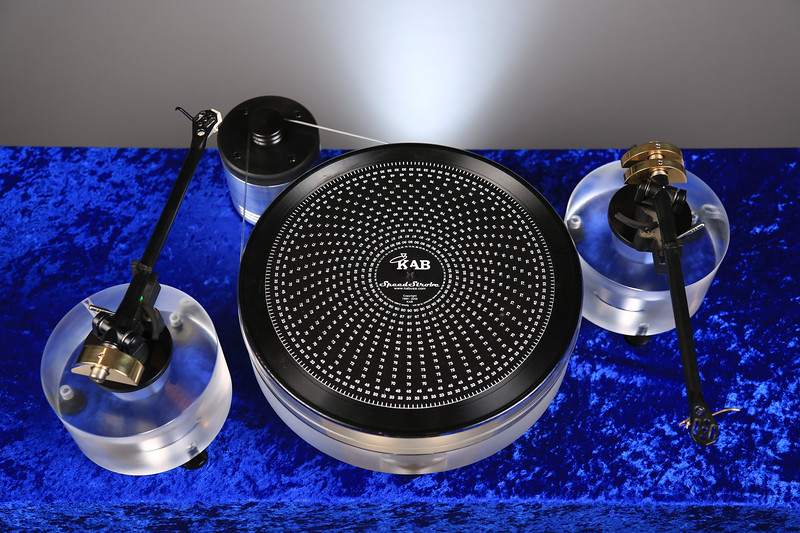 Reviews by Customers
Here's few requested photos of my humble but almost fully decked out P25(without the outer wood frame, sounds better without it) table that I find it sounds very similar but not quite like a very nicely tuned and optioned Linn LP12- the best turntable for me that I hope to own one day before I die...... The only thing left for me to upgrade on this rig is to add a 2-3mm copper mat one day to get rid of/reduce the slightly soft sound of the acrylic platter. But even without it, all of the brass that's on it has all but mitigated its negative impact.

Cheers!
Julian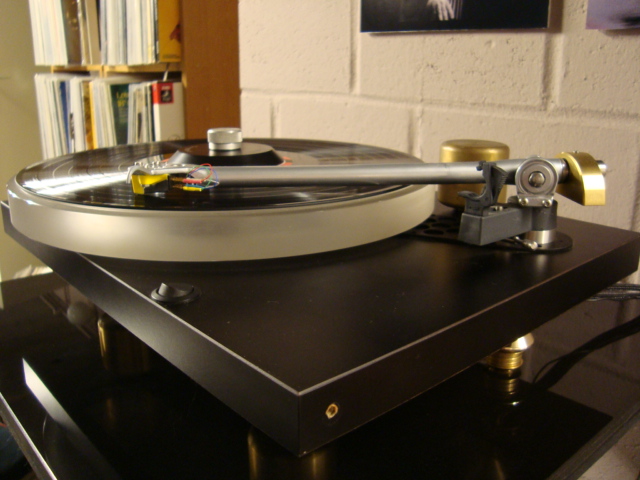 Have owned an Expressimo Heavy Weight round counterweight before on a Rega P3 table with excellent results. I purchased my present RP-40 about a year ago and recently changed the cartridge to a Dynavector 20X2H. I was impressed but felt I was not getting the maximum performance out of the cartridge or the RB303 Rega arm that is so well received. There is certainly a choice of upgrades available and after researching a bunch I called Brian at Expressimo to see if I could get the Heavy Weight again. He promptly returned my call and explained how the new Half Moon design worked and how the brass construction benefited my Rega arm along with what sound improvements I would hear. His recommendation paid me in spades not only did the bass response tighten and extend but vocals where cleaner and there was a noticeable improvement in detail and depth. The addition of the Half Moon counterweight is a small investment and the return is worth far more than what I paid for this product. Anyone using a stock counterweight should discuss with Brian the advantages of upgrading. A+++++ Brian Thank You!
John L.
Hi Brian,

Thank you for shipping the brass Half Moon weight 140gr and brass end stub 160gr as soon as you worked out the correct weight needed for my Benz Micro LP-S cartridge that weight16.4gr and recommended tracking force of 2gr.

They arrived yesterday and were installed onto my Rega 303 that came with The Townsend Rock7 turntable replacing the full moon heavy weight within 2 hours of receiving. I was quite surprise when i first turned on my system- I heard almost different sound than before. I began to notice much improved sound after half an hour of listening.

The first thing I notice was bass is more define and it is centered far behind the speakers, instruments separation is clearer-piano and horns are clearly placed. I can hear the space/air in the drums, and cymbal sounds more real and airy.. The only thing I complain about is that I ended up spending almost 4hours listening to my favorite vinyl collections of Dave Brubeck-Time Further Out, Duke Ellington-Jazz Party, and Miles Davis-Four&More. Over and over again..

Anyway, i really appreciate your time to guide me in providing the needed information for you to suggest what I got, please keep up the good works..

Best regards,
Tardiono/ Pontianak-Indonesia.
Happy New Year 2016..and wish you all the best...

I must inform you that I'm very impressed with your Adjustable Brass End Stub.. It works like magic where turning the end portion a little can change the sound noticeably. .between light and airy..to more weighty sound..which really helps to match my preference of the sound with ease.
Keep up the great work Brian!
After reading some great reviews I took the plunge & bought the Half Moon Heavyweight brass arm weight by Expressimo Audio from Brian, the owner, to replace the generic Rega RB250 arm weight & plastic stub. It has smaller secondary threaded weights for very fine VTF adjustments.

I'm new to the arm weight changing game, but all I can say is this has made the greatest positive difference to my system, other than upgrading speakers, of any component change I've ever undertaken, much more noticeable than any electronic or cable change. Because I had no idea how great or otherwise the change would be, & knowing the audio memory is short, I decided I'd record some LPs using both the Rega & the Half Moon weight, for quick & easy comparison, to a Korg DSD recorder at 5.6 million samples per second. I recorded the tracks with the Rega weight, then swapped to the Expressimo weight & brass stub.

Instantly, with the weight at the stylus of the Shelter 501 mk 11 cartridge the same, 1.88 grams, the improvement was profound. Much greater lateral & depth of image, more focussed midrange, sweeter & more extended highs, tighter bass with no less extension. Just amazing. I listened for hours, unable to stop. The Earthworks Sigma 6.2 speakers, already imaging champs, just about disappeared. Vocalists were right in front of me, in a way I'd never heard, almost holographic. Records I'd been listening to for decades were transformed & yielded new details.

I can't find anything but praise for this product. Expressimo Audio appears to be a one man operation, & Brian Calaio is a good guy. He makes some amazing looking tables too. I'd encourage anyone who loves vinyl to check out Expressimo Audio of New Hampshire.

THANK YOU GUY
By virtue of the nature of VPI turntable upgrades, over the years I collected enough parts from upgrades to re-build a complete turntable from the replaced parts for use as a second table. I purchased a new wood base and on/off switch and I was ready to go. I wound up with a VPI HW19 Jr with a MkIII platter and had my original Rega RB300 to use as an arm. To that arm I also added one of the early Expressimo Heavyweights (prior to the addition of the grub screw and rubber "O" rings). This setup worked well for a couple of years using different cartridges ranging from Grado Wood bodies to a Benz Gold and a Benz L2. Being a constant tinkerer though, I couldn't stop there; I did the Incognito rewire and all was well.

Again, after a couple more years, I began to wonder if things could be better with this table/arm combo performance so I decided to find an RB250 to replace the RB300. I found the perfect arm at Expressimo Audio. Brian had a Moth-badged Rega RB250 with Cardas/Wasatch wiring that had been cryo-treated which I did immediately purchase. He recommended the Half-moon Heavyweight and after some discussion he sent me two weights of that shape; one was 62 grams the other 65 grams. The cartridge to mounted in this arm (Grado Reference Platinum) weighs 6.0 grams so a weight in the 120 to 130 gram weight was perfect. Brian's recommendation to use two lighter weights allows for the front weight to be placed as close to the pivot as possible and the rear weight can be used to effect proper VTF. This arrangement seems to offer more stability, as in - less weight hanging out as far beyond the pivot.

I have had the same kind of effect from this arrangement as I did when I added the original Heavyweight; added bass weight, better soundstaging and an overall more well-rounded sound. The thing that surprised me was the increased depth of soundstaging and the clearer midrange (especially from the Grado). I'm not sure exactly what the wider stance of the weights does to the arm but it works! I have never had a Rega arm sound so wonderful. Top end air and spatial ques are astounding at times. I now have a moving iron cartridge setup that makes listening enjoyable!

I would encourage anybody to contact Brian at Expressimo and discuss their specific needs; he is very knowledgeable and accommodating. The newer Half-moon Heavyweight is an improvement over the original drop configuration and the split weight system (two lighter weights) is a winner in my setup.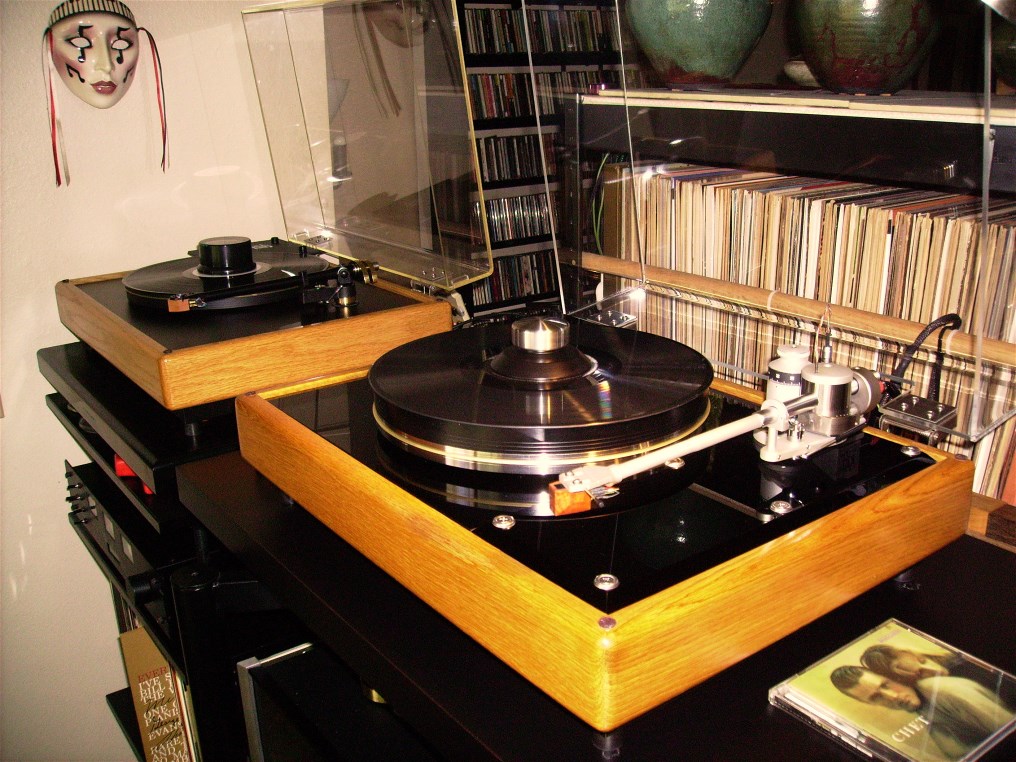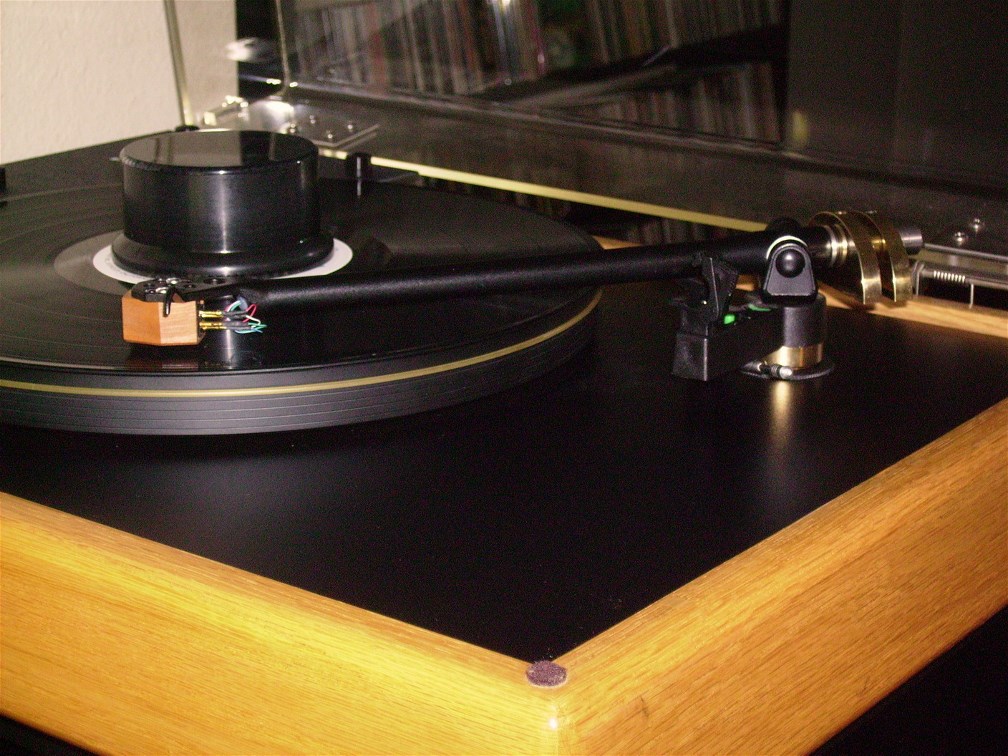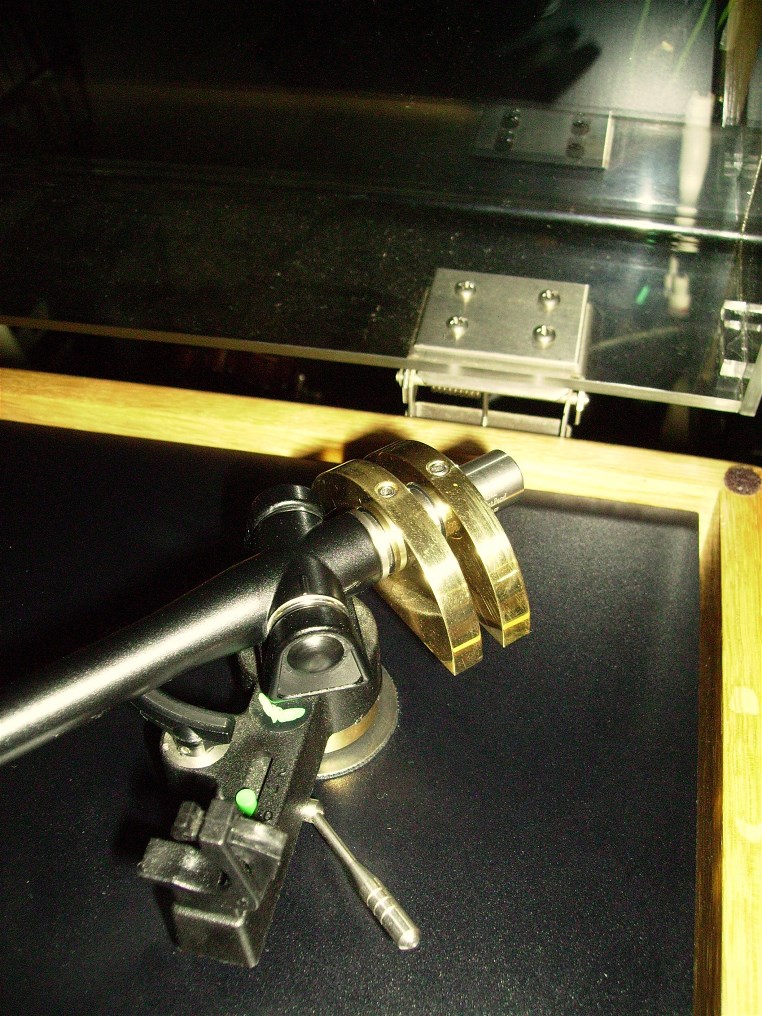 Paul Shanghai
It sounds fantastic !
One thing that was a pleasant surprise was setting the Azimuth using the Fozgometer.
I was prepared for the (ridiculous) fettling required to get correct but it dropped right into alignment.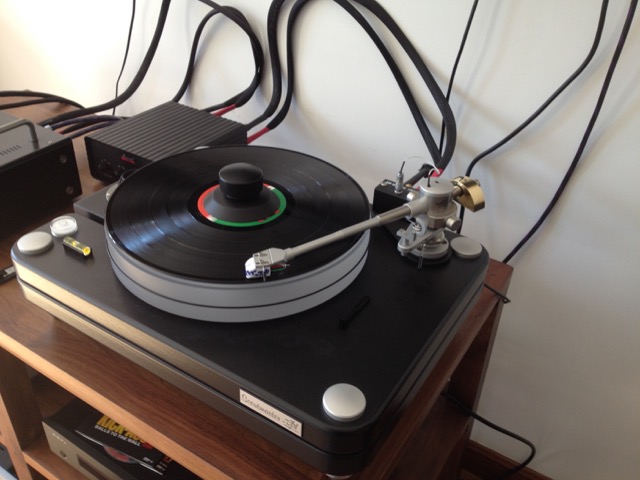 Thank you JOE